Looking for something fun and rewarding to do with your dog? Trick classes are here! A great way to increase the bond with your dog and learn some cute tricks along the way.
We will guide you through different training methods with proper techniques to build a solid foundation. You will earn your trick training titles with certificates from Do More With Your Dog. We will support you through as many levels as you'd like to achieve.
The cost of class includes our signature to witness your completed tricks. We will mail in your submission forms for you to receive your award.
Learn up to 19 Tricks in 6 Weeks!
Sit, Paws up, Spin, Take a bow, Prayers, Shake Paw, Hoop Jump, Target/Touch, Shell Game, Fetch, Roll Over, Figure 8's, Leg Weave, Jump through my Arms, Wave, Soccer, Crawl, Balance & Catch, Sit Pretty and much more!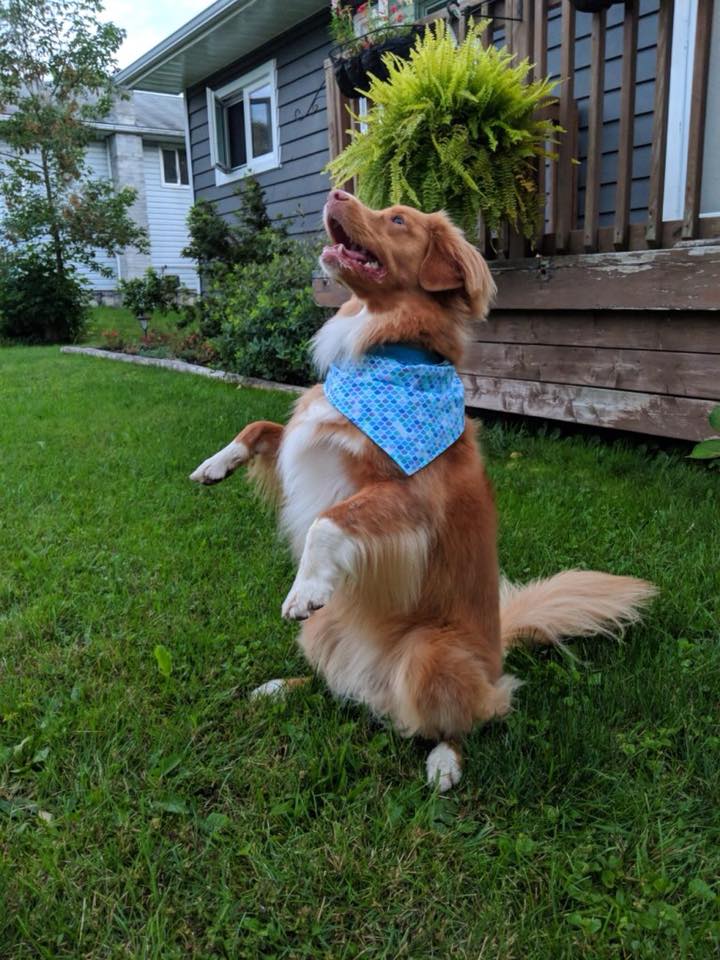 6 Weeks
45-60min Classes
Saturday's & Sunday's 10:15-11:15am
Tuesday's 7-8pm
Wednesday's 7:15-8:15pm
$160 + hst * includes mailing fee for certification

10 Subway Road, Wyebridge
Please Select a Date for Trick Classes: