Every last Sunday of the month you can get together with us for a pack walk. This is a great opportunity to socialize your dog in a safe and controlled environment. Well we stroll along ask us questions about your dogs training needs. Meet knew people and chat with other clients to find out tips from their successes.
Price: $5 per walk for 1 hour
Please be sure to check the time and location!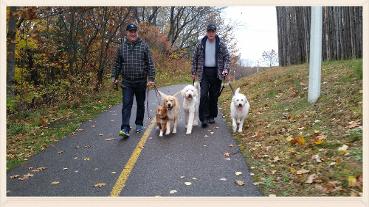 No current walks available